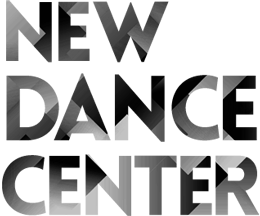 Single class Summer
€15,00
Gedurende de zomer gaan we gewoon door.
For English Scroll down
Het lesrooster is:
Maandag 19.00-20.30:    Modern              Joan van der Mast
Dinsdag 19.00-20.30:      Modern Jazz     Anouk Sergo*
Woensdag 19.00-20.30:  Klassiek Ballet  Zaddik Gentil Francis
Donderdag 19.00-20.30: Modern              Joan van der Mast
Zaterdag 11.00-12.15:      Pilates                Joan van der Mast
* Alleen op 18 en 25 augustus
( van maandag 03 aug. t/m  zondag 16 aug. is er geen les)
Na betaling ontvang je een mail met uitgebreide informatie.
Je meldt je aan door een sms of WhatsApp bericht te sturen naar:
06-12432297, waarin je je naam vermeldt en welke les je wilt volgen.
Een les kan doorgaan bij minimaal 5 deelnemers. Uiterlijk 4 uur voor aanvang van de les krijg je bericht of de les doorgaat.
Er is een speciaal zomertarief:
Losse lessen zijn € 15,00
5 lessenkaart is € 67,50
10 lessenkaart is € 125,00
Heb je de 5- op 10-lessen kaart niet helemaal gebruikt voor het einde van de zomer, dan kun je deze gebruiken in onze proefmaand september.
English:
After payment you will receive an email with detailed information.
You register by sending an SMS or WhatsApp messageto: 06-12432297, in which you state your name and which lesson you want to take.

A lesson can take place with a minimum of 5 participants. At the latest 4 hours before the start of the lesson you will be notified whether the lesson
is due to continue.

There is a special summer rate:
Individual lessons are € 15.00
5 class card is € 67.50
10 lesson card is € 125.00

Have you not used the 5 to 10 lesson card completely before the end of the summer then you can use it in our trial month September.