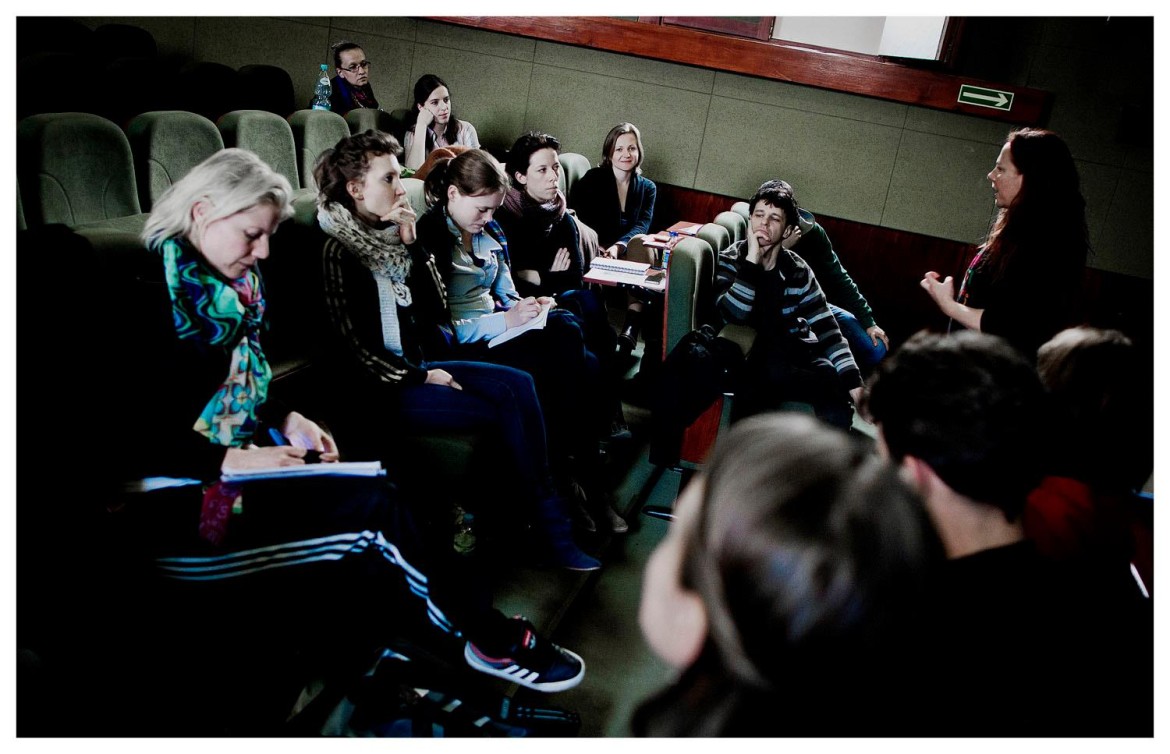 Conference The Hague 27th-29th JUNE 2014 European Laban Platform is a project initiated by three European partner organizations. The partners are EX NUNC/NEW DANCE CENTRE from The Netherlands, B IN MOTION/LABAN ATELIER BRATISLAVA from Slovakia, The FORMAT ZERO Association from Poland. The aim of the project is to create a platform of openness and exchange in Europe between diverse educational methods and artistic experiences based on Rudolf Laban's heritage.
The Partnership is supported by GRUNDTVIG – LIFELONG LEARNING PROGRAMME
Location
New Dance Center
Binckhorstlaan 135
2516 BA Den Haag
Telephone: + 31 6 12432297
Email: joanvdmast@gmail.com
Areas of the collaboration
Laban Movement Analysis & Bartenieff Fundamentals
Research,  Methodology and Education
Choreological Studies
Dance Movement Therapy
Dance, Theatre and Performance
Choreography

What are we doing?
Exchange and deepen knowledge and best contemporary practises of Laban based methods and applications
Enrich professional development by having opportunity to discuss, getting feedback and appreciate different perspectives on body, movement, dance and therapy.
Spread the knowledge in local communities and build a stronger international network
 Create an open envinronment for all people interested in Laban´s methods to share the expertise and benefit from the network

How do we do this?
We initiate & organize:
international meetings
workshops/masterclasses
research projects
conferences
festivals